About Me
Since you asked…
I am a freelance writer, editor, artist and health coach. My biggest interest is in the link between creativity and wellness. In fact, my motto is "Be creative, be well!"
I've pursued a dual-track career, composing consumer articles and books on health, nutrition, fitness, travel, psychology, craft, pet, entertainment and lifestyle topics, as well as continuing education materials for health professionals for print, web, audio and video formats.
In 2012, I received training as a health coach through a year-long certification program with the Institute for Integrative Nutrition and started a creativity-oriented business called Creative Wellness. In 2016, I earned a post-graduate certificate in fiber arts from the University of Massachusetts, Dartmouth - and it was one of the best years of my life! I love making art. And in 2017, I became a Certified Zentangle Teacher (Zentangle is a structured pattern technique of drawing that is fun, easy and relaxing.)
My work has been published in over 30 consumer magazines and newsletters such as AARP The Magazine, Bottom Line/Personal, Family Circle, First for Women, Fitness, Glamour, Reader's Digest, Redbook, Shape, USA Today's Custom Publications, Weight Watchers Magazine, Woman's Day, Women's Health and on the worldwide web.
I've written several books: Creative Wellness, an ebook published in 2012, Craft to Heal: Soothing Your Soul with Sewing, Painting, and Other Pastimes, published by Wheatmark Publishing in 2005, and The Smart Guide to Boosting Your Energy, published by John Wiley and Sons in 1999. I'm also the co-author of Just What the Doctor Ordered: An Insider's Guide to Medical Writing.
For the past 20 years, I have collaborated with healthcare providers and mental health experts to create continuing education materials for doctors, nurses, nurse practitioners, physician assistants, pharmacists and patients in a variety of medical specialties, including women's health, psychiatry, neurology, allergy and asthma, dermatology, endocrinology, radiology and most other areas of medicine. I have created White Papers, meeting summaries, newsletters, monographs, web documents, interactive tools, case studies, CD/DVD scripts and many other types of educational vehicles.
I have also ghostwritten and doctored/edited articles, book proposals and manuscripts for consumer and healthcare audiences.
I'm a member of the Association of Health Care Journalists and the Surface Design Association, and an inactive member of the Screen Actors Guild (I used to be an actress!). I've received media training and have appeared on several television programs and performed satellite media tours in support of my articles and as a spokesperson. I'm a past member of Toastmasters International, where I honed my speaking and leadership skills, and I've done several live speeches related to my book Craft to Heal. I'm also listed in Who's Who of American Women.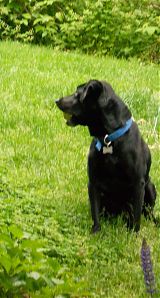 I graduated magna cum laude from Boston University in three years with a major in communications and a minor in psychology. Since then, I've taken numerous continuing education courses in graphic design, web design, SEO, multimedia journalism and entertainment writing.
On the personal side, to know me is to know my dog Zoey. I've always been crazy about dogs, movies (I saw 64 movies in the movie theatre last year), theater, books and television. If it's pop culture, I'm into it. I'm also an artsy type. I like to make all kinds of different things, including mixed-media art quilts (see the Craft to Heal page of this website). I also play tennis and can occasionally be found taking a walk in the woods.
Brands I've written for...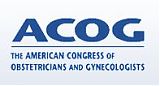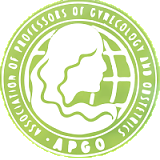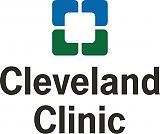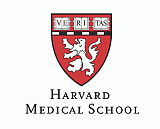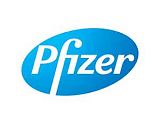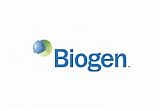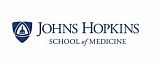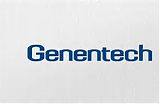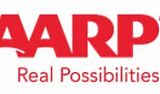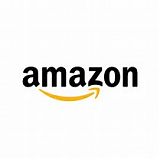 Medical Clients
American College of Obstetricians and Gynecologists
Association of Professors of Gynecology and Obstetrics
Association of Reproductive Health Professionals
Biogen Idec
GlaxoSmith Kline
Hologic
Johnson&Johnson
Mead Johnson Nutrition
Merck
Ortho-McNeil-Janssen
Pfizer, Inc.
Philips
Teva Pharmaceuticals
Wyeth Pharmaceuticals
Publication List
AARP

The Magazine
Artist's Sketchbook
Baby on the Way
Bottom Line/Health
Bottom Line/Personal
Bottom Line/Women's Health
Business Woman
Consumer Reports on Health
Family Circle
Fiber Art Now
First for Women
Fitness
Glamour
Harvard Special Health Reports
Healthafter50.com
Healthy Woman
Johns Hopkins White Papers
Managing Menopause
Medizine
More
Prevention's Guide to Weight Loss
Quilter's Home
Reader's Digest
Redbook
Scientific American White Papers
Smart Health
Shape
She
The Female Patient
Today's Health and Wellness
Through the Needle
UC Berkeley White Papers

USA

ir Magazine

USA

Today Best Years

USA

Today Go Escape

USA

Today Pet Guide
Vegetarian Times
Vivmag.com
Washington Woman
Weight Watchers Magazine
Woman's Day
Woman's World